Creating custom sweet animal images - Graphic design service on demand
Our Cute Pet Imaging Service offers unique, professional animal portraits using Adobe software. We will adapt the graphic style to your expectations, creating a unique work of art perfect for a gift.
Reviews

Ships Within

48 hours

Availability

High availability

1000

pcs.
| | |
| --- | --- |
| The bar code | |
| EAN | 5904083586299 |
| PCGS | CWglaI |
Phone Orders: (+48) 667873384
Product Description

Reviews & Ratings (0)

Ask a Question
📖 Manufacturer / Distributor Description for Product Creating custom sweet animal images - Graphic design service on demand
Order a unique portrait of your favorite pet!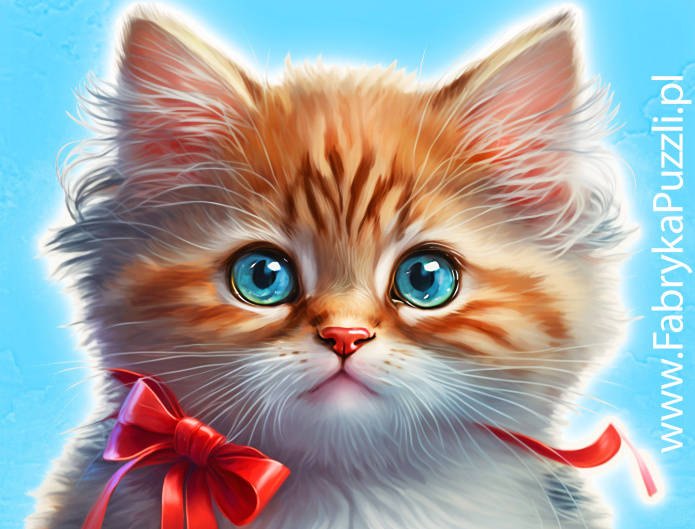 Service description
Do you want to capture your pet in an extraordinary and unique way? Our custom pet portrait service is perfect for you! We offer professional graphic design of pet portraits and more, using state-of-the-art computer techniques and Adobe suite programs. The style and concept of the graphics will be tailored to your needs and expectations, creating a one-of-a-kind piece of art!
Techniques and tools
Our experienced graphic designers use professional Adobe suite programs such as Photoshop, Illustrator, and InDesign to create a unique image of your pet. We utilize various graphic techniques, such as photo manipulation, vectorization, and digital illustration, to achieve the highest quality and aesthetics of the final product.
Style and concept
Before starting work on the project, our graphic designers will consult with you to understand your expectations and needs. We can adapt the graphic style to your taste, offering different concepts such as realistic portraits, caricatures, abstract, or minimalist. Together with us, you will create a unique image that will make a perfect gift for yourself or a loved one.
Realization process
Contact us to discuss the details of the order and provide photos of your pet.
Our graphic designer will prepare several project concepts for you to choose from.
Once you accept one of the concepts, the designer will proceed with creating the final image.
You will receive a digital version of the finished image, ready for printing or posting on social media.
Completion time and delivery
The completion time of the order depends on the project complexity and the availability of the graphic designer. The estimated completion time is 7-14 working days. The final image will be delivered in digital format, ready for high-resolution printing or posting on social media.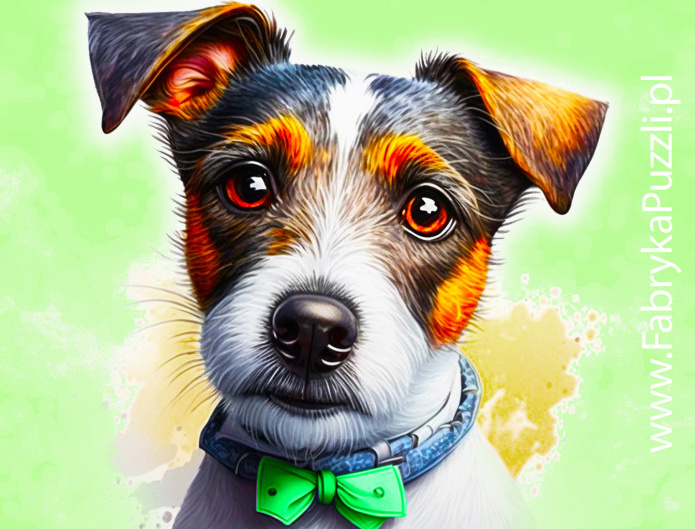 Satisfaction guarantee
We strive for full satisfaction of our clients. If you are not completely satisfied with the received image, our graphic designers will make the necessary corrections to meet your expectations. We care about ensuring every client is happy with our services and can enjoy the beauty of a dedicated pet portrait.
Pricing and Payment Options
Prices for creating custom sweet pet images start from 150 PLN. The quote depends on the complexity of the project, the style of graphics, and additional elements such as background or level of detail. We offer various payment options, such as bank transfer, credit card, PayPal, or Przelewy24. Payment details will be discussed during the consultation.
Sample Images and Pricing
To help you better understand what we offer, we have prepared sample images that reflect the diversity of styles and techniques you can choose from in our service. Below is a description of a few sample images and the cost of each:
Example 1: Realistic Portrait
Style: Realistic Technique: Photo manipulation Cost: 150 PLN
A realistic portrait of a pet using photo manipulation techniques. Ideal for those who appreciate a faithful reproduction of their pet's appearance.
Example 2: Caricature
Style: Caricature Technique: Digital illustration Cost: 150 PLN
A funny caricature of your pet that highlights its distinctive features. A great way to create an original portrait with a wink.
Example 3: Minimalist Illustration
Style: Minimalist Technique: Vectorization Cost: 150 PLN
A simple but effective vector illustration of your pet, focusing on the most important elements. Perfect for fans of minimalist design.
All of the above examples are priced at 150 PLN per image. If you have other ideas for the style and technique of your custom image, please contact us so we can present you with an individual offer and quote.
Gift for Loved Ones
Our custom sweet pet images are a perfect gift idea for loved ones. Regardless of the occasion, such a unique pet portrait will surely bring a smile to the recipient's face. We can also prepare an elegant gift certificate that can be presented as a voucher for our service.
Why Choose Our Service?
Experienced designers: Our team consists of qualified and experienced designers who are well-versed in the techniques and tools needed to create beautiful images.
Individual approach: We care about understanding your needs and expectations to create an image that will perfectly match your taste.
High quality: We use state-of-the-art techniques and graphic programs to ensure high quality and aesthetics in every project.
Satisfaction guarantee: We are confident that you will love the final image of your pet. However, if you are not fully satisfied, we will make the necessary revisions.
Competitive prices: Our services are competitively priced so that everyone can afford an extraordinary portrait of their pet.
Contact Us
Order your custom sweet pet images today! Contact us to discuss the details of your order, learn about our offer, and get a quote. We are waiting for you and your four-legged friend!
Alternative Names for Custom Pet Image Creation Service
Due to the diverse needs and expectations of customers, the service of creating custom sweet pet images can be searched on the Internet under various names. Here are a few alternative names that users may use when searching for such a service:
Custom pet portraits
Individual animal illustrations
Personalized animal images
Unique animal graphics
Pet portraits on canvas
Graphic designs with animals
Hand-drawn animal drawings
Photos of pets turned into graphics
Digital animal portraits
Illustrations from animal photos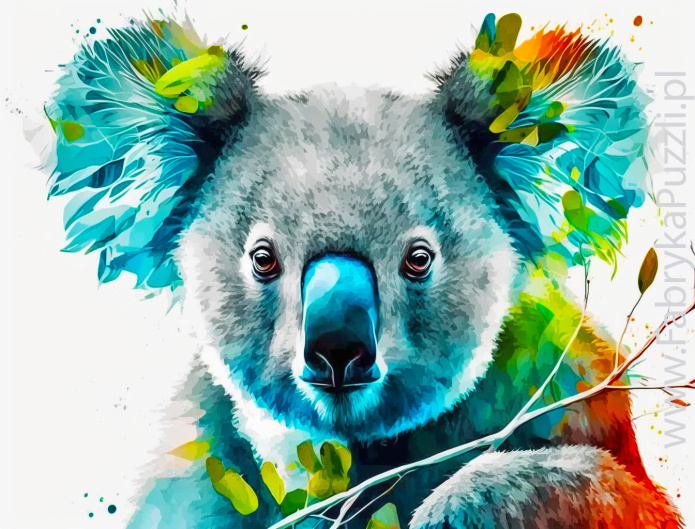 🌐 Creating custom sweet animal images - Graphic design service on demand Product Translation
We apologize if our machine translations aren't perfect. We strive to continually improve our descriptions by eliminating any language and stylistic errors. We hope that any potential shortcomings will not influence your purchasing decision. If you have any doubts, we're here to help!
🌍 Shipping and Transportation Costs for Creating custom sweet animal images - Graphic design service on demand
We proudly ship our products from Poland to every corner of the world. Shipping costs may vary depending on the delivery location and product type. Due to dynamic courier price changes, we invite you to contact us for an individual shipping quote. We guarantee to make every effort to provide you with the best offer.
📦 Wholesale Purchases of Creating custom sweet animal images - Graphic design service on demand
Are you planning to purchase a larger quantity of Creating custom sweet animal images - Graphic design service on demand for resale or as gifts? We cooperate with toy wholesalers, distributors, and directly with manufacturers. This allows us to offer dedicated, made-to-order production, perfectly tailored to your needs. Contact us to find out about the availability and prices of bulk packages. For your convenience, we will compile everything into one shipment for larger orders. Your satisfaction and convenience are our priority!
And if you represent a public utility institution or an educational facility, such as a school or kindergarten, we have additional conveniences for you. In response to your needs, we typically offer a form of delivery with a delayed payment term. This is our way of supporting those who work for our community every day.
🌟 Customer Reviews for Creating custom sweet animal images - Graphic design service on demand
Your opinion matters to us! After purchasing Creating custom sweet animal images - Graphic design service on demand, share your experiences. Your feedback will help other customers make their choice and will assist us in delivering the best products.
💰 Price for Creating custom sweet animal images - Graphic design service on demand and Discounts:
Sign up for our newsletter. We'll keep you informed about upcoming promotions and discounts on products like Creating custom sweet animal images - Graphic design service on demand!
🔎 Not just Creating custom sweet animal images - Graphic design service on demand.... check out our other interesting proposals in the store:
We invite you to discover the rich assortment of our online store, which is full of diverse propositions that may attract your attention. Toys, office supplies, and much more. Whether you run a small shop, a bookstore, or a public institution, our offer is tailored to your needs. Thanks to close cooperation with wholesalers, importers, and manufacturers, we are able to provide a diversified offer for larger purchases, for both individual customers and business clients or trading companies. We offer the possibility to optimize your order and ship all products in one shipment not only in Europe.
Discover some of our suggestions that might interest you:
There is currently no comments or ratings for this product.