Book awards - Perfect packages are dedicated sets of books and games for kindergartens and primary schools, offering unique educational experiences for children. They contain a variety of items adapted to the age of students and attractive prices and discounts. The content of the package to be determined.
Reviews

Ships Within

on request

Availability

High availability

979

pcs.
| | |
| --- | --- |
| The bar code | 5904083586329 |
| EAN | 5904083586329 |
| PCGS | MBpA9HAV4u |
Phone Orders: (+48) 667873384
Product Description

Reviews & Ratings (0)

Ask a Question
📚 Book Awards - Perfect packages: Enrich your child's education!
Give your students the best sets of books and games from the Puzzle Factory. Aimed at kindergartens and primary schools, our Perfect Packs offer unique learning experiences that children love.
🌟 Product Differentiators Book Awards - Perfect packages:
⚡ Dedicated sets tailored to the age group and needs of students
🎲 Board and card games for additional attractions during the holidays
💰 Attractive prices and discounts on all sets
📚 Wide selection of products from various publications - over 100,000 products available on the store
🚚 Fast order fulfillment and delivery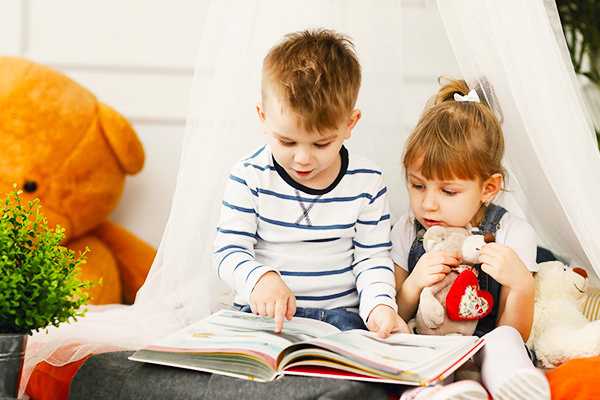 📜 Book Awards, Perfect Packs--> How Does It Work?:
Step 1: Contact us and provide information about your preferences, age group and number of sets.
Step 2: We prepare dedicated tailor-made sets, taking into account your expectations and budget.
Step 3: You get an individual offer with great prices and discounts.
Step 4: We process the order and deliver the parcels straight to your facility.
🎁 Occasions to present Book Awards - Ideal packages in educational institutions:
Our Book Awards - Perfect packages are perfect as gifts on various occasions in educational institutions. Here are a few situations in which it is worth giving our sets:
School competitions: Perfect packages can be given as prizes to the winners of contests, quizzes or knowledge tournaments.
Celebrations: School holidays, Open Days or other important events are great opportunities to give our kits to students.
End of the school year: Thank students for their hard work and commitment by giving them Perfect End-of-Year Packages.
Charity actions: Support local initiatives by offering our packages as prizes for participants in charity events.
Teacher's Day: Express gratitude to teachers by giving them Perfect Packages as a token of recognition of their work and commitment to education.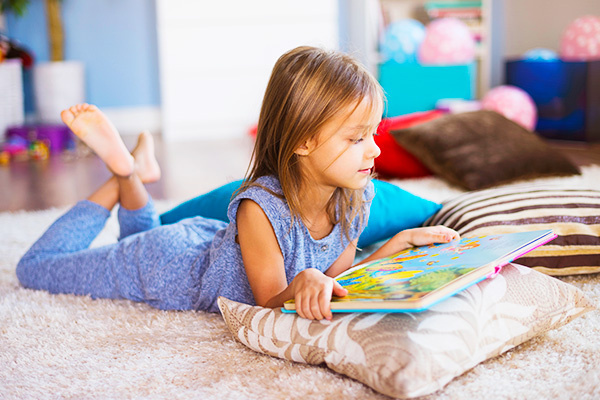 📖 Product Description Book Awards - Perfect Packages:
Our Book Awards - Perfect Packs are unique sets created with passion, necessary to create the perfect packages of books and games for kindergartens and primary schools. We work with the most renowned manufacturers and publishers to provide you with the best products, tailored to your needs and expectations. Our proposals are addressed to parents' councils, directors and other persons responsible for the purchase of educational materials.
Taking care of the unique character of our packages, we offer the possibility of expanding the sets with dedicated decorative packaging made of durable corrugated cardboard adapted to the weight of books - ideal for handing over entire packages. This solution will allow for an even more attractive and elegant presentation of book awards.
In the "Book at the end of the school year" category, we have prepared our book proposals for the end of the 2023 school year, so that students receive unique and valuable items that will be a perfect souvenir at the end of this important educational stage.
🎨 Available variants Book Prizes - Perfect packages:
Contact us to find out more about the available variants of sets, tailored to the age groups and preferences of students. We offer individual offers with great prices and discounts.
🤝 Collaborations Book Awards - Perfect packages with other products:
Our Ideal Packages work with a wide range of educational products available in our store. Sets of books and games can be supplemented with other teaching materials, tools or accessories to fully meet the educational needs of students.
🌟 Customer Reviews / Reviews Book Awards - Perfect packages:
We are proud of our Perfect Packages and are eager to hear from customers. We encourage you to leave reviews and share your experiences with other parents, teachers and carers.
🏫 Product Application Book Awards - Ideal packages:
Book Awards - Ideal packages are popular among kindergartens, primary schools, orphanages, day care centers and other places where children can use high-quality educational materials. They help develop young people's skills, knowledge and passions by offering them valuable and engaging content.
🔎 Alternative names Book Awards - Perfect packages as users are looking for this model:
Educational Book Sets
Packs of books for schools
Games and books for children
🔍 Alternative names Product type as users search on the Internet:
Book sets for kindergartens
Packs of educational games for children
Teaching materials for educational institutions
Packages for Children's Day and the end of the year
🌟 Books for school awards - Encouraging students to learn
Book Awards – The perfect packs are a great way to encourage students to work hard and get better results. Rewarding students' achievements can motivate them to further develop their skills and support their passions.
📚 Age-appropriate books end of school year
In our packs you will find books adapted to the age of students, both for primary and secondary schools. We offer a variety of literary items, such as popular science books, to help students develop intellectually and become interested in science.
🎁 Great end-of-year awards, not just for primary schools
Our Book Awards - Perfect packs are a great choice for the end of the school year. They can be awarded as prizes for exceptional achievements, sports or artistic successes, as well as for participation in competitions and scientific olympiads. This is not only an expression of appreciation, but also an incentive for further development.
📚 Polish literary awards:
By choosing the Book Awards - Perfect Packages, you have the chance to win books nominated or awarded in prestigious Polish literary competitions, such as the Nike literary award or the Polish PEN award. In this way, students have the opportunity to read the most important and interesting literary works.
🌟 Prizes for the best students:
Book Awards - Perfect packs are a great way to motivate students to perform at their best. Students who receive our kits as material rewards for their achievements will be proud of their own successes and will be even more eager to develop.
📘 Books nominated for international awards:
In our Perfect Packs you will also find books that have gained international recognition, such as the Nobel Prize, the Booker Prize or the Pulitzer Prize. Thanks to this, students will have the opportunity to discover outstanding literary works from around the world and broaden their reading horizons.
Summary:
The parents' council and some schools often use book prizes as a way to encourage pupils to learn, especially in the area of foreign languages. The awards offer includes a variety of categories that meet the needs of primary and secondary school students. Funding prizes such as competition prizes can be a source of motivation for students to develop further. Cheap books often provide attractive prizes that students are eager to buy and value. School institutions should strive to implement such initiatives to encourage pupils to perform better and develop their academic interests.
What awards to choose at the end of the 2023 school year? Should a child receive material prizes at school for the red stripe on the certificate? Visit ourblog for more information and advice on book prizes and other ways to motivate students to learn.
There is currently no comments or ratings for this product.